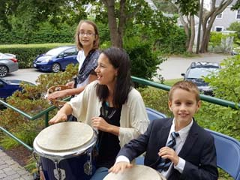 The lively and varied music at Union Church has drawn many to our doors. Union Church has a passion for music…..all kinds of music…bluegrass, gospel, jazz, folk, and classical! Our Music Director is a gifted singer and keyboardist and shares her amazing talents with us in weekly worship.  We are so lucky to have her.  Our Choir Director leads our church choir in offering beautiful music monthly to enhance our worship time. Gifted guest artists are featured every Sunday in the summer and often throughout the year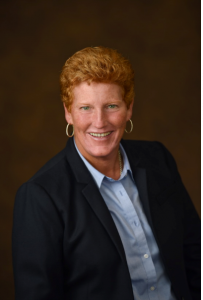 Michelle grew up in Worcester, MA, and has been involved with musical theatre since the age of 8 when she did her first show with The WCLOC (The Worcester County Light Opera Company) and has been on stage or behind the piano ever since. At 13 she began accompanying The WCLOC Children's Summer Theatre Program and continued her theatre performance with The Shrewsbury Players Dinner Theatre (sometimes in the pit), The Westboro Players, and The Entrée' Actors Guild. Michelle studied classical piano for three years with Shirley Seigel of Worcester, MA.
Best known for her work at some of New England's premier piano bars, Michelle began her professional career in Provincetown, MA and one year later landed her first gig at the famed Napoleon Club, Boston, MA at the age of 24 where she enjoyed a successful 12-year run, and could also be seen at Boston's Encore Lounge, Diamond Jim's at The Lenox Hotel, The Bostonian Hotel, The Kennebunkport Inn, ME. She has also appeared on stage at Sculler's Jazz Club, The Lyric Stage, The Winnipesaukee Playhouse, The Mt Washington Theatre Company at The Eastern Slope Playhouse, The White Mountain Hotel, The Ritz Carlton Hotel with The Boston Dance Company, and The Majestic Theatre.
Michelle will be happily celebrating her 20th Anniversary at Union Church this coming August 2021, The Rev. Jan Hryniewicz invited Michelle to play a Sunday Worship at Union Church in Aug. 2001, and as they say … "the rest is history". Michelle played Worship once or twice a month while still living in Boston, then began playing weekly services when she made Maine her permanent home in 2009. Eventually, Michelle became Music Director, where she continues to be inspired by all the talented UC musicians, leaders, and parishioners. Union Church will always be her favorite place to play, and partnering with Pastor Paula Norbert is a great honor.
Michelle is featured on "A Seam of Song" and "Hallelujah" two CDs showcasing local musicians from Union Church, and released her solo CD "Simply Red" in 2017 at Vinegar Hill Music Theatre with the incomparable Jim Rice and his band.
Michelle lives with her wife Stacy Cooper . . . and several pianos. . . in Arundel, ME. Aside from music, Michelle is passionate about golf and in her spare time can often be found out on the course and is a member at Biddeford-Sacco Country Club (BSCC).
Along with weekly Sunday Services at Union Church, Michelle can currently be seen entertaining at The Front Porch Piano Bar & Restaurant in Ogunquit, ME where she has been a regular weekly entertainer for 15 years.
Patricia Mulholland, MA, MT-BC, NMT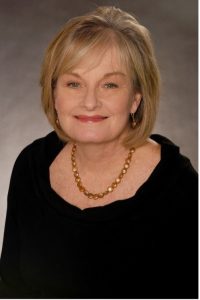 Our Choir Director is Patricia Mulholland, MA, MT-BC, NMT. She leads our church choir each month as they share music during our Service. She also shares her music at other times during the year. Patricia has long been an advocate of the arts – on the stage, in the classroom, in the corporation, in the community, and in the clinical setting — and believes deeply that each of us has a creative impulse that longs to be expressed. In 2005 she answered a mid-life call to become a music therapist, a decision driven in large part by her affinity for music as a child and moved to Boston to train at Berklee College of Music.
Her work in private practice via "Be Your Note" Music Therapy Services includes working with individuals to discover and embody the authentic voice, often through singing. She is passionate about guiding people to discover the music within and brings this passion to her work with the Union Church choir. Her work reflects many years of study with master improvisation teachers David Darling and Bobby McFerrin and with members of the Roy Hart Theater – an organization in France devoted to the therapeutic and artistic exploration of the human voice.
An experienced teacher/performer/songwriter, she can be heard on her CD, "Coming Home," a collaboration with David Darling. She wrote and performs in the Chamber Theater piece, "A solitude of Space," a portrayal of poet Emily Dickson, which includes an original cycle of twelve songs. Her music therapy work includes "Sonata for Piano: A Stroke Survivor's Story," a collaboration with Tina and Tom Callahan, which was the Beverly Bryant Memorial Lecture at the 2018 BIAA-Maine Conference. Patricia offers a several music-based workshops through local community organizations. You can read more about her work at her website: www.beyournote.com