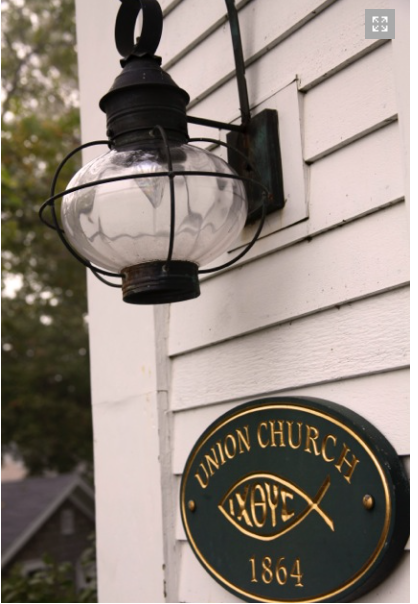 Union Church is a warm and welcoming community of faith. As a historic church in Biddeford Pool, we are an interdenominational Christian church that welcomes those who wish to journey with us as we seek to receive and follow God's sacred spirit and the ethical teachings of Jesus Christ. We are a dynamic, engaged, active, and progressive community of faith committed to sharing the love and compassion of God with one another and our wider community. We share a deep commitment to social justice, as we seek to be a community that cares about the social issues of our day and seeks to grow in faith and wisdom. We are open and affirming of all our brothers and sisters and learn from the teachings of many faiths and prophetic voices from the past and present.

We follow the teaching of Jesus to love God, neighbor, and self. We have reverence for our planet Earth and all living creatures. We are a worshipping community that gathers to give thanks and to celebrate the Holy Presence of God in all things. We take seriously our stewardship of this beautiful planet.
As a church, we are enriched by all who are part of our community. Single, coupled, young and old, we enjoy one another and are strengthened by the gifts and talents, the presence and wisdom of all who join with us. We especially welcome families who are seeking a spiritual home to Worship and connect with others. We deeply appreciate the participation of the young people and families in our church and you would be warmly welcome here!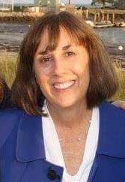 Paula Norbert serves as Pastor of Union Church. Born and raised in Maine, Paula has worked in ministry for many years, including close to 20 years as a college chaplain at Boston College and Loyola University, Chicago. She has also served in church ministry as the Pastor of a Congregational church in Kennebunkport, Maine and in Education Ministry at a church in New Hampshire. She has a deep commitment to peace and social justice work, having led many trips with college students to communities in Mexico, Ecuador and Nicaragua as well as outreach in Boston and parts of Appalachia. Her background includes training and experience in retreats, worship, grief support and pastoral care.
Paula has lived in the Kennebunk area for the past 17 years with her husband, Rich, and their two children, Emma who is now in college and Liam who is in high school. They remain close with Rich's older daughters and their families in Chicago, especially their young grandchildren. Her interests include reading, walking, baking and relaxing with her family. She earned a Master of Education at Harvard University and a Master of Theological Studies at Weston School of Theology, now part of the Boston College School of Theology and Ministry. She also worked as a Chaplaincy Intern at Maine Medical Center in Portland. She welcomes all for conversation, pastoral care and worship. She is active in the Maine Conference of the United Church of Christ, the York Association, and with the Local Clergy of Biddeford and Saco.
Moderator: Paul Schlaver
Clerk: Doug McCrae
Treasurer: Debbie Lamb
Community Outreach Committee: Katherine Blaxter, Chair; Denise Kinney, Debbie Lamb, Amy LaBelle, Heather Davis, Nancy Bancroft
Deacons: Beth Baskin, Chair; Nancy Batchelor, Ardis Chretien, Judy Fenlason, Caryn Firebaugh, Katie Koles
Trustees: John Comeau, Chair; Don Chretien, Rob Harriman
Finance: Peter McPheeters, Chair; Debbie Lamb, Doug Firebaugh, Brad Coupe, John Comeau, Ada Goff
Music Director: Michelle Currie
Promotions Person: Anita Coupe and Sharon Gaudin

Those wishing to join the Union Church or to meet with the pastor may speak with Rev. Paula after worship or contact  her at 207-205-4951 or pnorbert1217@gmail.com.