Order of Worship
Let us be as open vessels that God's spirit may enter.
The Community Gathers: Experience God's presence in the
assembly. Please greet one another with joy and welcome new friends into our community of love.
You are welcome here…come and worship!
Focus: "Peace I leave with you; my peace I give to you. I do not give to you as the world gives. Do not let your hearts be troubled, and do not let them be afraid." – John 14:27
Gathering Music: -Michelle Currie
Welcome:
Responsive Call to Worship: Luke 1:78-79
Leader: By the tender mercy of our God, the dawn from on high will break upon us, to give light to those who sit in darkness and in the shadow of death, to guide our feet into the way of peace.'
All: Merciful God: We come together to worship
longing for tenderness because this world can be hard.
Leader: We come longing for light
because our lives are crowded with shadows.
All: We come needing direction. Fill us this morning with your peace: your spirit is our peace and our path.
Opening Hymn: Amazing Grace #649
Invocation:
We are strangers to one another, O God, but never to you. You know the longing of our souls, the sighs too deep for words. In sleeping and in waking, in quiet and in confusion, in despair and in hope, in silence and in sound, you hear the cries of our hearts.
Come this day, O God, and dwell among us. Come, and turn our
Sorrows into singing, our cares into commitment, our bleak memories into bright promise. Come, and make all things new.
Lord's Prayer:
Awakening: -Michelle Currie
Readings: 1Corinthians 13:4-7, 16:14, John 15:10-20
After the reading, you may respond, "Thanks be to God."
Sermon: In the Name of Love Rev. Paula Norbert
Sermon Response: -Michelle Currie
Musical call to Prayer: (two times) Hush now in quiet peace, be still your mind at ease. The Spirit brings release, so wait upon the Lord.
Prayers of the People
Silent Prayers Pastoral Prayer
Closing Hymn: On Eagle's Wings #43
Benediction:
For all who now leave here comforted and emboldened to live by your Word of truth, We ask your benediction. May we go on our way to bless bread for the hungry in body and spirit; May we go on our way to bring Easter into the lives of the hopeless and hurting; May we go on our way to be your heart and hands in this unbelieving and forgetful world. AMEN.
Recessional: Go in Peace
Go in peace and the peace of God be with you this day.
Go in peace and the peace of God be with you always.
celebrate and share the joy. Celebrate new life.
Go in peace and the peace of God be with you always
Thank you, always, to our wonderful Music Director, Michelle Currie, our musician today. Thank you to our Reader, Greeters and Deacons.
Rev. Paula Norbert (207) 205-4951 or (pnorbert1217@gmail.com)
If you are interested in joining Union Church or would like to set up a time to meet with our Pastor, please contact Pastor Paula directly.
Union Church website: www.unionchurchme.com. Church Address: Union Church, P.O. Box 344, B.P. ME. 04006.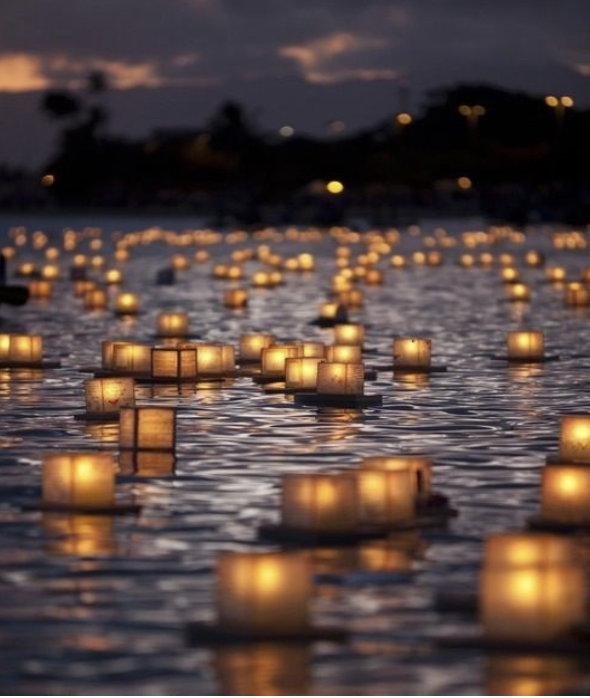 Antigoni Roumpesi
…a place of peace and Presence by the sea
You are welcome here
September 17, 2023
Announcements:
Small Group Gathering: Tuesday, 10am, September 12th, at the home of Heather and Erv Davis. This is a nice opportunity to meet with a small group and speak about sources of inspiration in your life. Feel free to bring a special poem, song, work of art to share. RSVP to Heather at heatherd@maine.rr.com 207 282 8096
Blessing of the Animals: Sunday, October 1, 11:30am, Following Worship, in the Church Garden.
Volunteers Needed: Youth Full Maine, headquartered in
Biddeford across from the high school, manages school food pantries for students who are food-insecure, and free food distributions for all citizens in need in several northern York County locations. They can
always use volunteers at their warehouse sorting food, and making food deliveries to the school food pantries. Additionally, they recruit volunteers to help at the open community food distributions (see the fall schedule below). To sign up for FMI: yfmcommunity@gmail.com or text/call Samantha at (480) 213-3486.
Community-wide Free Food Distributions:
Biddeford
Rotary Park main parking lot, 550 Main Street
Monthly, every 3rd Wednesday of the month
10:00 a.m.-12:00 p.m. (pre-bagging begins at 9:00 a.m.)
Dayton
Dayton Town Office Parking Lot
33 Clark Mills Road
Weekly, Thursdays 2:00-3:00 p.m. (1:30 volunteers arrive to help set up tables and put out food)
Hollis
Hollis Community Church Senior Luncheons – YFM free food
tables on the side
First Wednesday of every month
11:00 a.m. – 1:00 p.m. (we arrive at 11:00 to set up the tables)