Members and friends of Union Church seek to live their faith in service to the community both locally and far beyond our neighborhood in a variety of ways. Our annual budget and the generous additional support of many in the church family help to financially support several programs in the greater Biddeford community as they try to bring food and other forms of support to people in need. The annual Summer Speaker Series designates all of its financial income to the community programs we have targeted for support. Many programs also receive hands-on volunteer assistance from some of us. Some of this help includes food preparation, mentoring, sharing skills with leadership guidance, music therapy, and the knitting of prayer shawls.
Some financial assistance is also dedicated to national and international, including financial support for two students seeking to complete their education in Kenya and Belize.  We also share financial support with national organizations responding to natural disasters which have taken place.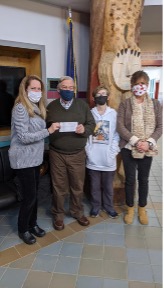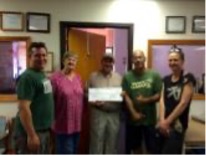 Here are some of the groups which are served
through our outreach efforts at Union Church:
Thank you for your support of the Union Church of Biddeford Pool Summer Speaker Series. Your participation is helping us do a world of good. If you want to volunteer your time as well, let us know. For more information contact Ken Murray Mission Committee Chair, at ktmurray1727@hotmail.com.